[please login to make this ad block disappear]
Articles

After years of searching, the canoeing world now has an alternative to the discontinued Royalex, which was a favorite material for mid-range open canoes. I had a chat with Bill Kueper from Wenonah about the new material at Paddle Expo in Nuremberg.
"Royalex is basically a board comprising a 'sandwich' of standard rigid ABS sheets in the core of which is an ABS layer designed to foam/expand during the heating stage prior to vacuum forming. It was developed by Uniroyal in the 1970s and sold to Spartech in 2000." –wikipedia
Royalex used to be a popular choice material for building open canoes. Being lighter than aluminum or PE, and cheaper than laminate, it was the perfect compromise for the mid-range canoe market.
Soon after PolyOne bought Spartech in 2013, it tried to make Royalex more profitable by raising prices almost 30%, which dropped the niche demand even further. Thus they decided in the same year to shut down the Royalex production unit completely, leaving leading canoeing manufacturers (Wenonah, Esquif, Mad River, Old Town) with a gap in their portfolios.
Jacques Chassé (Esquif) and Bill Kueper started brainstorming, and after a two year gap, T-Formex was born. The material's price-point and weight are comparable to Royalex, but it is even more durable (at least, that is the expectation – time will have to tell), and it looks better.
Esquif is now producing the new material in Quebec, and started supplying other manufacturers with it as well.
Wenonah showed its first T-Formex canoes at the 2016 Summer Outdoor Retailer trade show in Salt Lake City. Wenonah offers its Spirit II, Aurora, Prospector 15, Prospector 16 and Wilderness canoes in T-Formex.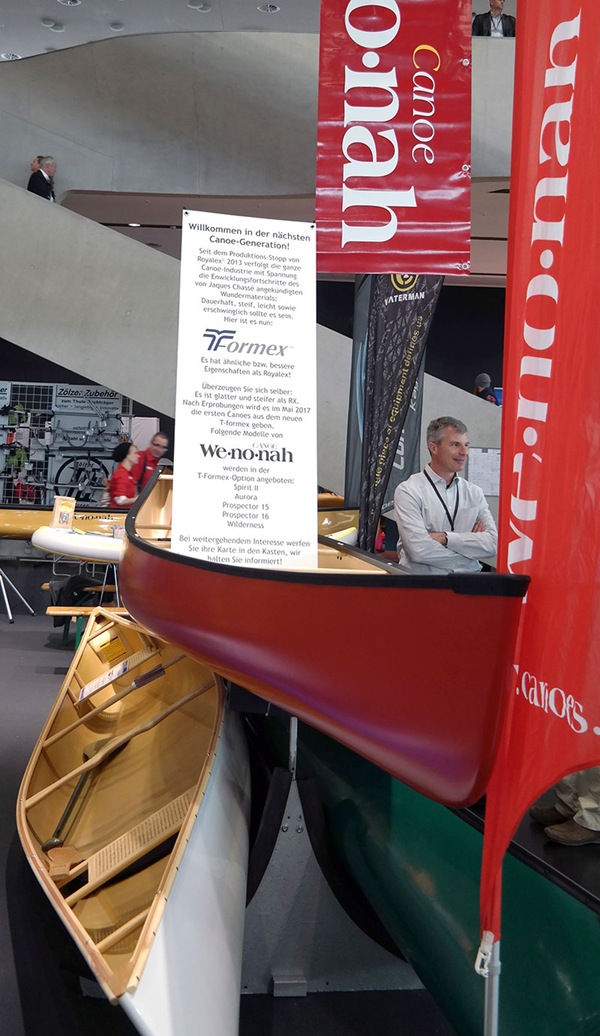 Related Links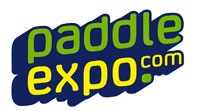 October 2016, Jeroen.