[please login to make this ad block disappear]
Articles
Do you think you paddle the best kayak for you We bet you don't !

Part 2: Materials.
(Warning: The following text was written in good will. It is based on personal experiences: 18 years of kayaking, 16 years of competing and 7 years in the kayak industry. It only represents the author's personal opinions. Most thoughts and cases are written from a competitive playboater's point of view.)
Let's face it: all kayak companies are money making machines. They must sell kayaks. This forces us, kayak designers, to compromise on design and engineers to compromise on materials and even on technical issues. Money talks!
This week I'm taking a look at kayak materials and kayak building in general.
Part 2. Kayak Materials Comprising
Traditionally there have been performance oriented fibber-constructed race kayaks and plastic-hull river running and freestyle kayaks. It is clear that there can be no compromising on performance when your goal is Olympic gold or the national championship. Why should you give other competitors any advantage?
The goal of freestyle and whitewater kayaking in general should be having fun. Having fun is easy, but is there some fun you're missing out on because your kayak doesn't allow it? Maybe your boat is too soft and heavy to jump high enough? Here are some reasons why.
Plastic
Generally plastic is a cheap material. Better plastic is more expensive. But the trick is in the production. Better plastic is also more expensive to work with, actually a lot more expensive. Plastics used in the kayak industry are great nowadays, but even the best kind of plastic does not serve all purposes.
Stiff plastic cracks more easily (lower impact resistance) but feels nimble and responsive. Stiffer hulls also perform much better on a wave. But, to avoid warranty cases, kayak makers must use softer and more impact resistant plastic.
More complicated designs require much more complicated moulds. Moulds, even in the simplest form, are extremely expensive! Some kayak companies use technology that does not allow the full range of shapes. In that case it will be impossible to produce a good kayak no matter how good and stiff the plastic is.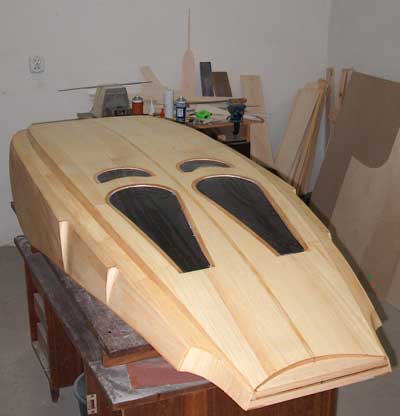 Some new materials are really innovative but also much more expensive. A classic Carbon/Kevlar sandwich lay-up has an unbeatable performance in many ways. The question is if you are ready to pay the price for it, and then take care of your kayak properly.
Weight
The key to BIG bounce from a material point of view is simple: light and stiff. Reducing material makes kayak lighter but reduces stiffness and vice versa.
Kayaks can be made a lot lighter. It is a quite simple task to rotomould a 6 kg kayak hull. If you don't abuse your kayak it won't wear out. Some paddlers want to try everything everywhere so we must make our kayaks a bomber.
Heavy Metal (Bells and Whistles)
There is also a number of things that add weight and restrict the water flow. Look inside your current kayak and see what you do not need. Grab loops, fancy decoration lines, carbine attachment points restrict movement and add weight. But leaving them out of a kayak will make it look simple and unaesthetic, and it won't sell.
Next time we will look at sales issues. And I promise there will be plenty more opinions.
CU in the eddy !
Marko Hakolahti
Designer
Drakkar Kayaks
The Corporate Kayak Compromising series