[please login to make this ad block disappear]
Articles
Playspot: Czech Republic, River Moldau, Veltrusy.
More pictures coming soon.
What's it like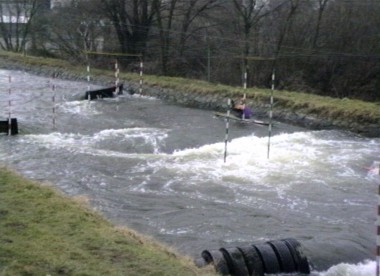 A nice whitewater course 20 car-minutes from the Czech capital. When the water level is right (which is normally only a couple of hours per day), the course has 4 or 5 nice waves/holes. Nothing too sticky, the course is well suited for beginners as well.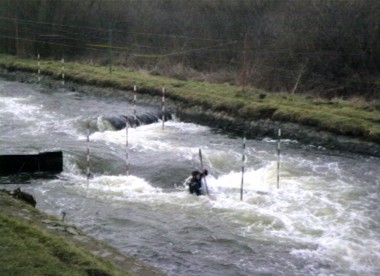 As said, the course normally only has enough water a couple of hours per day (typically after work hours). The reason for this is that there is a small power house on the other side of the river and they have other preferences....
How to get there
From Prague just follow E55 direction Teplice (Dresden). After some 20 kms take exit 9 (Úžice, VELTRUSY, Kralupy). Follow the signs to Veltrusy until you get to this village and turn left from the main road following the sign "Camp Obora" (camping place). You will see a large bridge across the Moldau. The course is just downstream of this bridge. If you take the last road right just before the bridge, you will soon see the canoeing club on your left (this is where you normally enter the course if the gate is open). Some 500 meters further you'll find the camping place.
More info
Camping place Obora: +420 205 781195.
Veltrusy homepage (in Czech).
Locals
Lots of slalom people. The guy in the house right after the slalom course doesn't like people and has a very angry dog.
Info sources
Joempie. All pictures on this page courtesy of the Veltrusy homepage.
| | |
| --- | --- |
| | Nearest weather station (°C): |